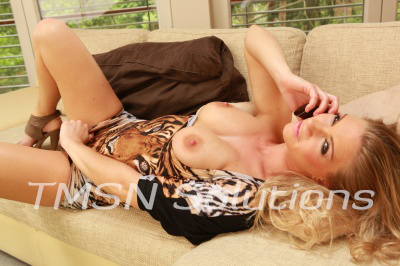 xXx Francie xXx 844-332-2639 x 208
Being tickled is a tried and true form of torture, but with one sexy man, it's truly TIED and true. He knows I hate to be tickled. In fact, I fucking loathe it, but he doesn't care. Tickling turns him on. Both when he is doing it and when it's done to him.
Now, I don't mind tying his sexy ass up and wiggling my naughty fingers all over the spots that make him squirm. The only trouble is, the more wicked I become when tickling him, the more he gives it back to me! I stupidly fall for the idea that I should do the tickling first. Assuming it will delay my torture but delaying it is never enough.
Tied And True
We start with him tied to the bed. On his back, spread eagle. I get to sit on his crotch, ass planted right over his hard-on, and bend forward to tease my nails against the balls of his feet. Under his toes as they scrunch up and his hips buck upward. The more he squeals, the more fun I have.
My fingers dance along his arches and pinch over his soles. His feet are the most ticklish. Unlike me, I'm ticklish all over. Stretching my body out over his makes me feel so sexy. Knowing he can't stop my fingers or how hard his cock is getting as he laughs and laughs.
After the allotted time, I am forced to untie him. I dislike this part very much. He takes a few deep breaths and then sips some water. Then he ties me up. He likes me hogtied on my belly where he can slip his cock into my mouth and still have access to my feet. How I hate this tied and true method of tickling.
xXx Francie xXx 844-332-2639 x 208