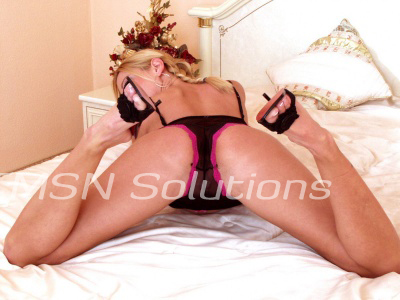 xXx Francie xXx 844-332-2639 x 208
Proper positioning is part of being a good submissive. Each Dominate has their own set of preferred positions however, there are a few that are most common and expected when playing and showing your obedience.
When giving up full control to another person, you should expect nothing to be private. Not your thoughts, not your genitals. Every part of you now belongs to them and you should position yourself as such. A good way to start is on your knees of course. Spread them wide enough for the Dominate to get a good look or feel when they so choose.
Proper Positioning
Hands behind your back or upturned on your thighs is a good open position. It will show your Top you are ready and willing to obey. Clothed or nude, this is always a good way to greet your owner. Should they desire to inspect you, it's best for you to fold forward and drop your forehead to the floor.
Keep your hands behind your back like a good little sub and wait for further instructions.
When nude, be sure to never cover your little jewels from your Dom's eye. They are no longer your special toys but for Her/Him to enjoy as they see fit. Being a properly positioned submissive will be enjoyable and even relaxing. I find some submissives excuse themselves for kneeling time where they can gather their thoughts and become mentally prepared for our sessions.
xXx Francie xXx 844-332-2639 x 208
https://phonesexcandy.com/francie